THE CUSTOMER'S PREFERENCE
A cost-effective bioprinter that meets a wide range of applications.
Double printhead, interchangeable and with customizable options

Cooling and/or heating system of syringes and bed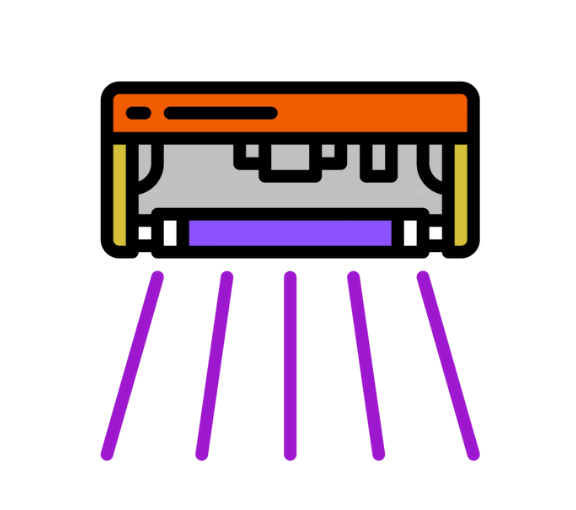 Photo curing system with UV/Visible light
Possibility of a fourth rotatory axis for reconstruction of tubular structures
The Genesis ™ bioprinter is the preferred choice among 3DBS customers, providing great value for your money, serving a wide range of applications, whether you are automating 3D cell cultures, developing complex tissues biomimetics or testing new cosmetic or drug formulations.
Genesis ™ has a double printhead with a mechanical microextrusion mechanism. It has high deposition accuracy, which allows you to work with low to high viscosities hydrogels.
Microextrusion mechanism. Controlled deposition of liquid / viscous solutions (eg hydrogels / biotin) and polymers in molten pellets.
510 mm (W) x 365 mm (D) x 500 mm (H)
100 mm (W) x 140 mm (D) x 100 mm (H)
Stepper motors, 8 h6 chromed and tempered steel guides, with 8 mm linear bearings and linear guides.
0.01 mm on the X and Y axes and 0.005 mm on the Z axis (height).
Viscous liquids / solutions, hydrogels loaded with cells and / or biomolecules. Polymers in pellets.
Ultra-violet (available wavelengths 365 and 405 nm), manual control.
160 mm x 180 mm with heating. Max. Temperature 80 ° C.
SYRINGE SYSTEM (BIOTINTES):
Two printheads with heating. Max. Temperature 80 ° C. Liquid / solution in syringe (syringe volume 10 -20 ml)
Special heated aluminum / STAINLESS syringe - 0.4 mm diameter outlet and maximum temperature of 240 ° C (interchangeable with plastic syringe).
File in ".STL", "AMF" format
Pronterface and Slic3R / Cura (supplied with equipment).